In modern times, the use of tobacco has rightly become quite a taboo. With so many health consequences surrounding smoking, it has become clear that the doctors are recommending everyone to refrain from it.
However, it looks like sportsmen have found an alternative to their smoking vice in Snus pouches.
Even though it has been banned in some countries for several years amidst possible cancer risk, the smokeless 'snus' looks to be gaining popularity among sportsmen.x
A huge number of Swedish sportsmen are using snus or nicotine pouches instead of cigarettes before they come to the pitch. They believe that it helps with their mental and physical health.
On average, an adult smokes about 1,000 cigarettes per year. However, you'll find that some nations smoke far fewer cigarettes than others. Sweden, in particular, ranks 74th out of 185 qualifying countries.
Snus, being a historically Swedish product, is something that's cultural to the locals.
Why are Snus pouches in the news?
Snus is a pouched powdered tobacco product placed underneath your top lip. The reason sportsmen are using snus instead of smoking is because of the quantity of tobacco.
One twelve-gram tin of snus has eighteen portions. Each of those portions provides approximately 27 mg of nicotine. In comparison, a cigarette provides around 10 mg of nicotine. If you think about it, the choice is a straightforward one.
Many popular football stars, like Zlatan Ibrahimovic and Jamie Vardy, have been strong advocates of this product. However, these pouches came into the news because of the Daily Mail.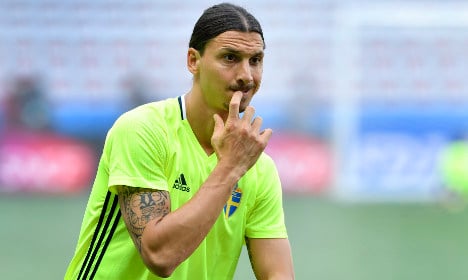 The English Newspaper saw a smokeless pouch lying at the King Power Stadium's dugout (the home of Leicester City). The pouch was seen alongside the energy drinks that are usually kept for players.
Afterward, Daily Mail stated that numerous Premier League clubs are taking measures to ensure that players do not associate any banned substance with their diet. Moreover, they are also ensuring that they do not find any banned substance in the stadiums during match days.
A report came out stating that if a player from a Premier League club got found with a banned substance, he would be fined £10,000. Further steps can also be taken if players continue to refrain from the restrictions.
On the other hand, there was a report in which managers openly admitted that they will not be a critic of their players if they are taking snus pouches before or during matches. A Championship manager has stated that snus pouches are used as a drug for hunger.
So while authorities remain hesitant about the use of snus, that is not the case with the players.
Why are sportsmen using it?
The best athletes in the world do not let their concentration level drop during matches. Now, as they have snus pouches at their disposal, they believe that they can maximise their potential.
That being said, Dr. Toby Mundel, a professor from Massey University in New Zealand, states that there isn't any evidence yet suggesting that Snus pouches improve sporting performance.
He has called for further research to investigate whether players are using snus pouches just to get an unfair advantage on their opposition.
Even though Snus does improve alertness and concentration, there are worrying signs as well players are now making teabag-type pouches without knowing its consequences.
Final Word
Despite Snus still not being a wholly researched item, it can be bought easily on the Internet.
The need of the hour is for the authorities to clear the ambiguity regarding snus pouches so that players can continue using them or abandon them depending on the ruling.
Till then, though, do not be surprised by seeing a few snus pouches in the locker rooms of top Premier League clubs.