Nottinghamshire off-spinner Matt Carter has put pen to paper on a new contract that runs until at least the conclusion of the 2022 season.
The 24-year-old took 11 wickets in Nottinghamshire's Bob Willis Trophy campaign.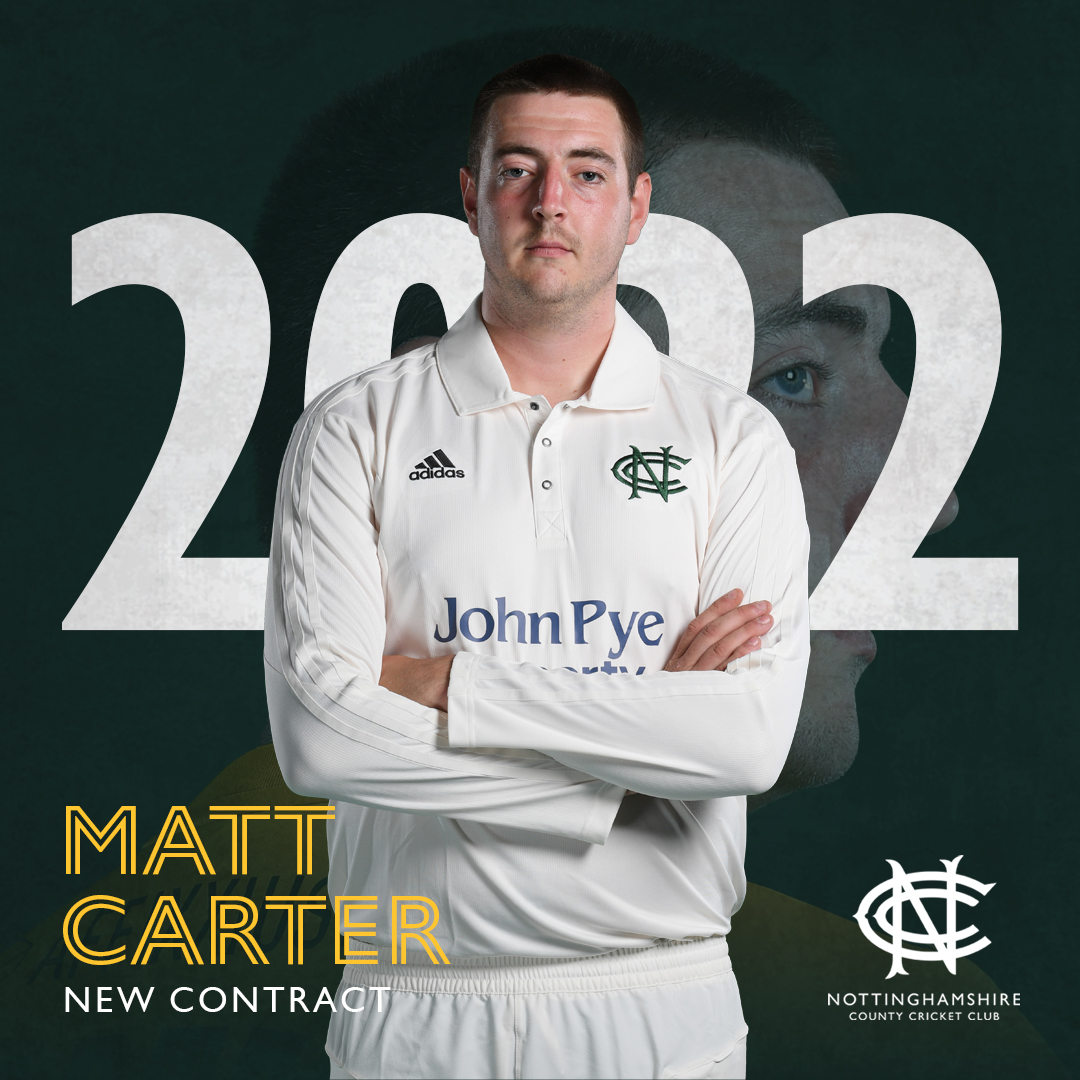 The Englishman said: "Being an established part of the T20 side for a couple of years, and with getting opportunities in the red-ball side last season as well, I feel that this is an exciting part of my career.
"With how things panned out for me in 2019, people might have thought I was on the way to becoming a white-ball specialist, but that couldn't have been further from the truth.
"Playing all formats is where I want to be, last season was good for me in that regard and I'm looking forward to seeing what the next couple of years bring.
"There were some really tough times in 2020. Going into lockdown when the season should have been getting underway was mentally one of the biggest challenges I've had.
"To come through that and finish the season on a high by winning at Finals Day was special, and hopefully it's just the start of what this team can do."