Cristiano Ronaldo's move from Real Madrid to Juventus was the biggest story of the summer in football, outside of the events of the World Cup. And despite some questions about his starting role for the Old Lady's home opener, he's expected to elevate Juventus from Serie A power to Champions League contender. In fact, from an individual standpoint, it's hard to imagine any other player in the UCL having quite as good a shot at personal glory, and top scorer honors, as Ronaldo.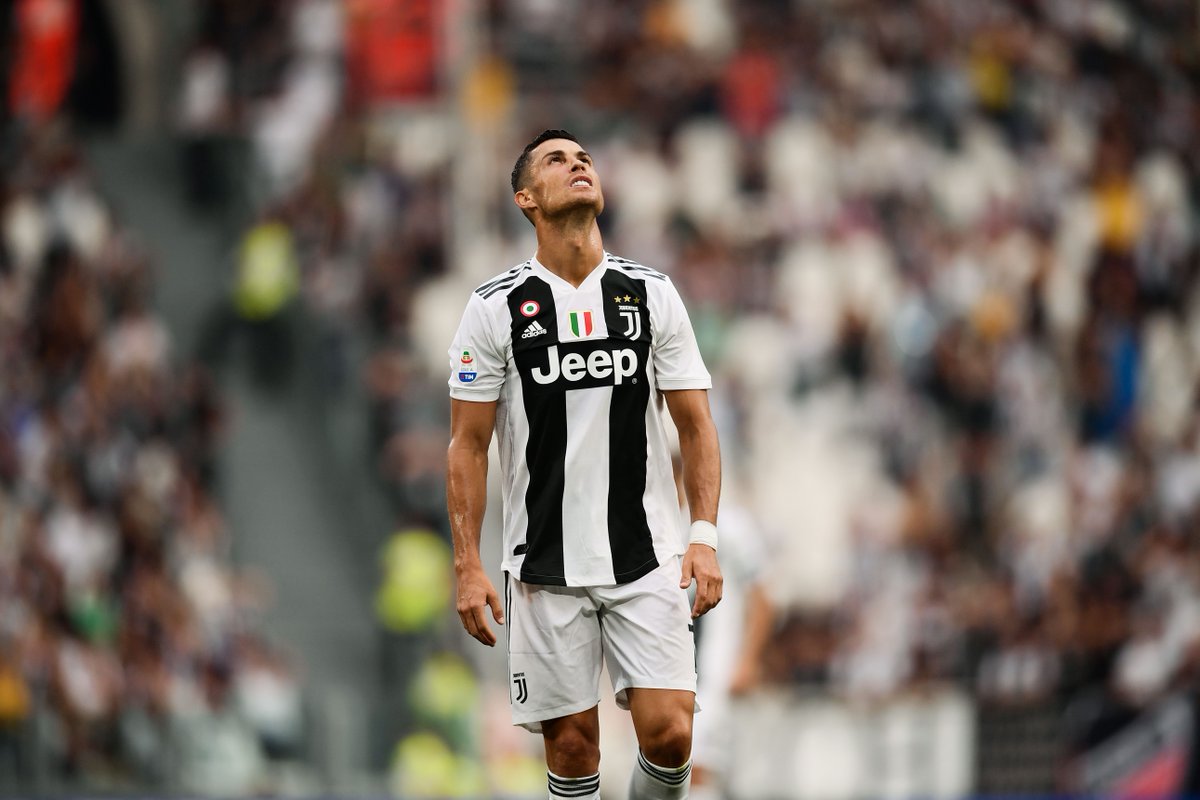 Not only is Ronaldo the most prolific scorer in Champions League history – by a 20-goal margin over Lionel Messi, no less – but his team should be a favorite in the group stage. Weak opposition in the group stages has been noted as one of the factors that contribute to a top scorer campaign, logically enough, and while we can't say Juve's opponents will be weak, we can probably predict they'll be beatable. There is some chance Juventus will land in a group with a strong English club like Manchester United or Tottenham Hotspur, but the Italian side will be the class of any group it lands in, which will give Ronaldo all the more chance to flash his ability, rack up goals, and propel his new team toward contention.
It's fair, really, to say that Ronaldo's ceiling with the Old Lady is virtually limitless. Despite the fact that he's beginning to age, he appears to be in excellent form, and in position to have another dominant season in 2018/19. But anyone assuming the Ronaldo signing might make Juventus complacent may actually be mistaken. While the team may be good enough as currently constructed to contend in the Champions League, rumors out of Italy suggest Juve could be targeting as many as six additional transfers to put around Ronaldo.
The report comes from the paper Tuttosport, and specifically suggests that Ronaldo may essentially serve as a recruiting magnet, which is certainly not a new idea. Matthjis De Ligt of Ajax was the first name mentioned, and while the Dutch centre-back has been linked to Barcelona, Juve may be coveting his services. Federico Cheese of Fiorentina came up as well, as did Braga's Trinca and Lazio's Sergej Milinkovic-Savic – a towering midfielder who could be very effective helping to set up Ronaldo. Most intriguing of all the possibilities though may be 19-year-old American Christian Pulisic. Already viewed as possibly the best American player ever, Pulisic has been connected to the top English clubs, but it's believed he may be amenable to playing in the midfield for Juventus and learning from Cristiano Ronaldo.
Should the Italian giants add any combination of these players in addition to Ronaldo, they'll truly be positioned as a Champions League contender rather than just a top-tier club. To say Juventus is the favorite for the UCL title may be a slight stretch, but it's something many in football are starting to consider. And if Ronaldo reaches his potential and gets a few more weapons around him it might just become the logical conclusion.