Liverpool skipper Jordan Henderson has committed his long-term future to the club that promises to keep him at Anfield until at least 2023, the Premier League giants have confirmed.
The England international had been under contract with the Merseyside outfit until the end of next season but has now agreed terms on a new contract to remain at the club.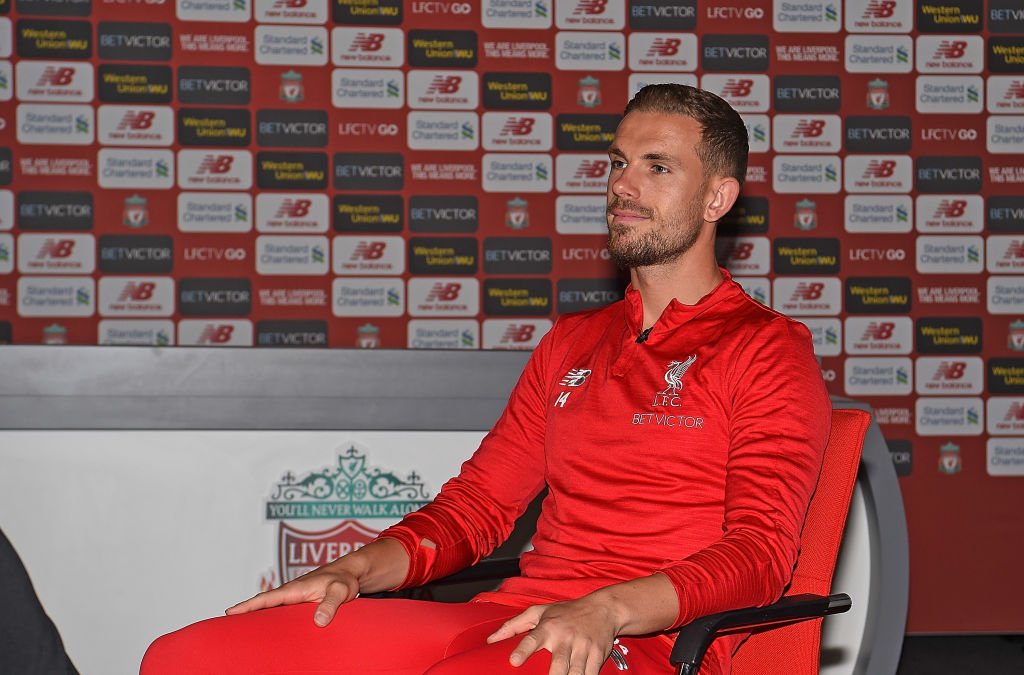 The 28-year-old joined the Reds from Sunderland in 2011, told the club's official website: "I'm very happy to have signed a new contract for a long period of time. I'm absolutely delighted.
"It doesn't seem like too long ago when I signed my first one – it feels like yesterday, really – but a lot has happened since then. I feel it's been a progressive journey for me throughout my time here and one I've enjoyed so much.
"There is no other place in the world I would rather play football. I want to be here for as long as I can be. I'm so privileged to have been a part of this club for so long, and hopefully even longer now."
Liverpool manager Jurgen Klopp added: "It is fantastic news but should not be a surprise to anyone – he is perfect for us and we for him, I think.
"Jordan embodies entirely what it means to be a Liverpool player in this modern era of football. You can tell through his actions on and off the pitch he treats representing our badge and our shirt as a privilege. He takes nothing for granted and strives to learn and be better for his team at all times.
"He carries a lot on his shoulders that people on the outside won't see, but he embraces that responsibility and that leadership. He is our 'General' and I trust him completely. But the best thing is, I think – in fact, I know – he will get even better in these coming years. And this improvement will come from a very high base already."
Henderson has scored 24 goals in 284 appearances for Liverpool.