The Patriots dynasty is built on the partnership of Bill Belichick and Tom Brady – a relationship that has proved to be one of the most successful in NFL history, delivering five Championships and three other Super Bowl appearances – but if you ask Patriots fans to name the next most important figure in their team's dominance, it would be Rob Gronkowski.
The physical wellbeing of Gronkowski will be right at the top of the list of key factors for any fan betting on the Patriots to win next year's Super Bowl. Since he joined the Pats in 2010, he has added a new dimension to the offense, giving Brady an unstoppable go-to option on every play and becoming a focal point of the passing game. One of the most dynamic tight ends ever to play the game, Gronkowski combines speed, power, athleticism and technique, and has the ability to completely dominate a game. His strength and momentum make it almost impossible to stop him.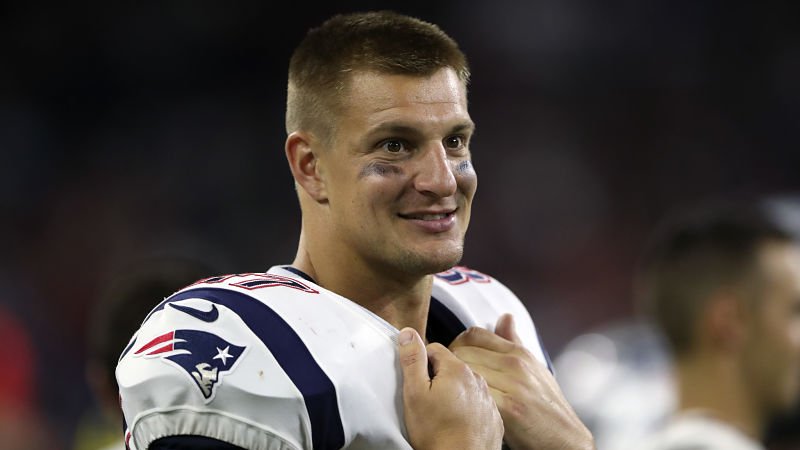 He has passed double digits for touchdowns six times and has taken 75 touchdown passes, and at the age of 28, is at his peak. Last season, Gronkowski was at it again, setting new records. He took 69 receptions, scored eight touchdowns and gained 1074 yards, becoming just the third tight end in NFL history to record three 1000-yard seasons. Without him, the Patriots pack less of a punch, as opposing defenses have one less problem to worry about.
His importance to the Pats was illustrated by what happened in Week 14 last season. During the Week 13 game against the Bills, Gronkowski body-slammed Tre'Davious White and picked up a one-game suspension. Without him, the Patriots slumped to a 27-20 loss to Miami. He returned the following week against the Steelers and caught nine passes to record a career-high 168 yards and help the Pats to a 27-24 road win.
Given how essential a fit and firing Gronkowski is to the Patriots, the speculation about a possible retirement is deeply worrying for team and fans alike. It also means that Belichick and owner Robert Kraft are stuck in a holding pattern. They will surely be planning for the possibility of being without Gronkowski next season but until they know for sure, it will be tough to start putting their plans in place for the 2018-19 campaign.
Health is the biggest single reason why Gronkowski might contemplate ending his NFL career. The constant battering his body has taken over a 10-year career and the list of injuries he has sustained makes you sore just reading about it. But it is the concussion he sustained in the AFC Championship game against the Jaguars, which led to him spending two weeks on the concussion protocol that might give him most food for thought. Given what we have learned in recent years about the dangers of long-term brain damage associated with football, you can understand why the big guy is considering his options.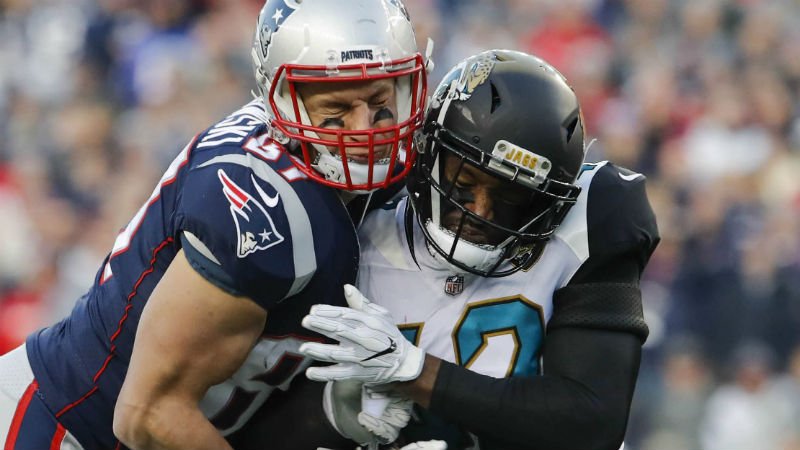 A career in WWE or acting would certainly pose less of a risk to his long-term health than another season of putting his body on the line in the NFL. But it wouldn't provide the same glory as helping the Patriots to another Super Bowl triumph.
As it stands, Pats fans are still in the dark on what Gronkowski intends, but this situation can't continue indefinitely. The start of the 2018 league year on March 14 is fast approaching, and the Patriots will need an indication of his intentions by that stage. One clue could be the fact that tight end Martellus Bennett has been cut. That may signal confidence that Gronkowski is set to return, but on the other hand, they have not moved on Dwayne Allen, which could also mean they need to keep some experienced cover on the roster.
The age of 28 does seem like a premature stage to end a record-breaking NFL career that has delivered huge success to the player and to his team, and that promises more glory to come. Ultimately, the decision will be Gronkowski's and it is understandable that he wants to take time to consider it. If he does say goodbye, Pats fans will always cherish his contribution to one of the greatest football sides in NFL history, but let's hope he chooses to delay his entertainment career for another season or two.