After weeks of Benteke's transfer saga, Crystal Palace have finally agreed to spend £30 million for the Liverpool striker Christian Benteke, according to BBC Sport.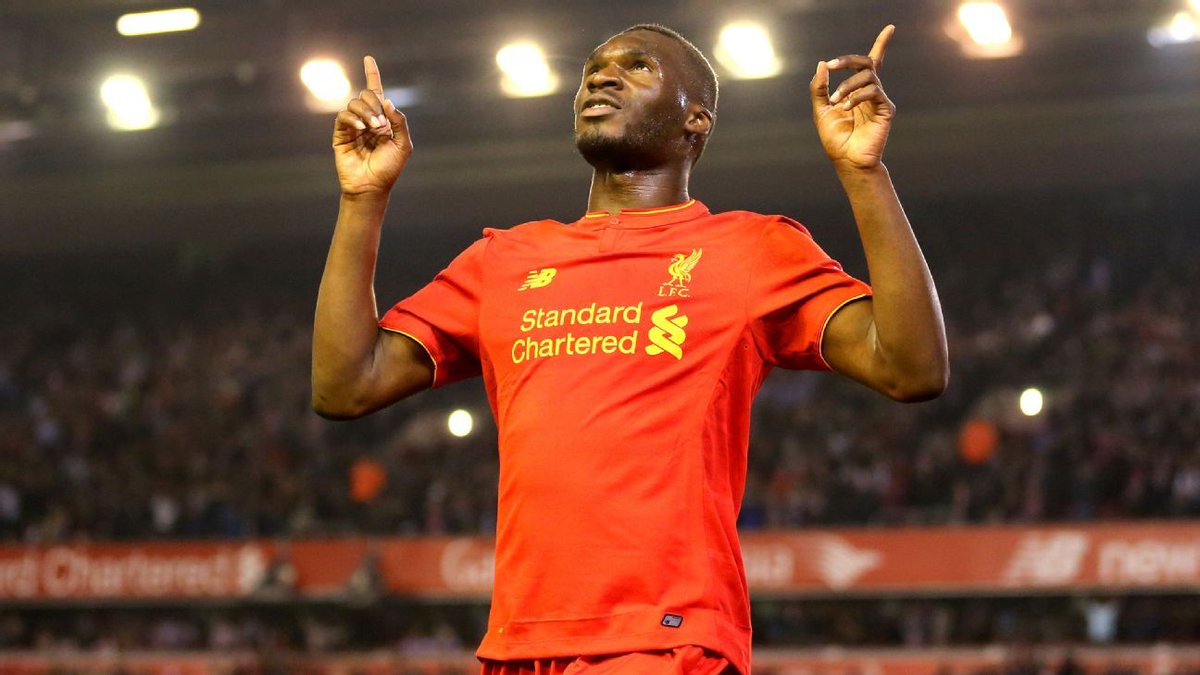 Alan Pardew's reported interest in the Belgian for some time but until now a deal could not be agreed, followed by the player's medical in London this weekend.
Both clubs have agreed an initial £27 million, with £5million on top depending on Benteke 's appearances.
Here are the best reaction from Twitter to the news that Benteke's in on the verge of joining the Eagles.
When you managed to get all your money back for Christian Benteke pic.twitter.com/6IS5tpAaSt

— Comical Klopp (@comicalklopp) August 18, 2016
This is the second time a club has paid £32m for Benteke.

£32m.

For Christian Benteke.

TWICE.

— Sam. (@SupremeCesc) August 18, 2016
Alan Pardew signing Christian Benteke 5 months after branding him a cheat for 'diving' to win a 96th minute penalty for #LFC v Palace.

— James Pearce (@JamesPearceEcho) August 18, 2016
Alright @chrisbenteke,

My flatmate is away for a few nights if you need somewhere in South London to crash. DM me if interested.

Thanks. X

— L.i.am (@GilesyL14) August 18, 2016
Thank you Everton for making all of this possible. Net spend is looking nice, now where does Mario go? #LFC #YNWA

— Luciano Vandyar (@LucaVanCharli) August 18, 2016
@chrisbenteke Good luck mate. Even though it didn't work out here, it will at another club. YNWA ????

— . (@Liver96pool) August 18, 2016
Declaring my undying love for @chrisbenteke ❤️❤️❤️ LFC's handsomeness score just plummeted.

— Malcolm F Tucker (@CJParker__) August 18, 2016
@chrisbenteke Is going to relish his spot at Crystal Palace
With their wing play and the Big Ben up top he will score 10+ Goals

— RougeMen:EF (@RougeMEF) August 18, 2016
Christian Benteke – Good player at the wrong club.. Wish you well Tekkers????????

— Selorm Torkornoo (@TheoPhlow) August 18, 2016
Don't forget this absolute belter. #ThanksBen #LFC https://t.co/fLstnFQVjw

— LFC Fans Corner (@LFCFansCorner) August 18, 2016
Still baffles me that we sold Carroll because he didn't fit our style of play only to go and spend £32m on a similar player in Benteke.

— LFC News (@LFCTransferNRS) August 18, 2016
I've seen this vine at least 5,474 times in the last 4 weeks and never tweeted it.

I feel now is the right time… https://t.co/DoIn1Ik7F2

— HLTCO (@HLTCO) August 18, 2016
Ian Ayre right now #LFC #Benteke pic.twitter.com/PsjOvmFDxg

— Zain Nadeem (@zainnadeem977) August 18, 2016
As if we sold benteke for as much as we bought him for #daylightrobbery

— James (@CurlyKopite) August 18, 2016
32mill for benteke!?? You've got to be joking! ????????????????

— Lydia Smith (@lydiapaigex) August 18, 2016
When you get your money back for Benteke pic.twitter.com/R2OfW9ZwWk

— Dominic Egerton (@LFCdomo) August 18, 2016
Benteke to palace is gnna make me sick…..

— Big Damz (@AmstrDamz) August 18, 2016