When Alastair Cook announced that he was retiring from international cricket, there was only one name on people's lips as his potential replacement: Joe Root. The Yorkshire star has shone for club and country since breaking into the national setup in 2012 and he hasn't looked back since.
Root, who has now scored more than 4,500 runs in Test cricket, is one of the more experienced members of this England squad and Trevor Bayliss has now entrusted him with the captaincy – a further indication that he is still the main man.
On paper, Root is the most talented player in the side; he might even be the best batsman in international cricket. According to rankings on BBC Sport's website, Root was the third-rated batsman in Test format, the eighth best in ODI and the fifth best in T20 – essentially putting him up with the elite options on the planet.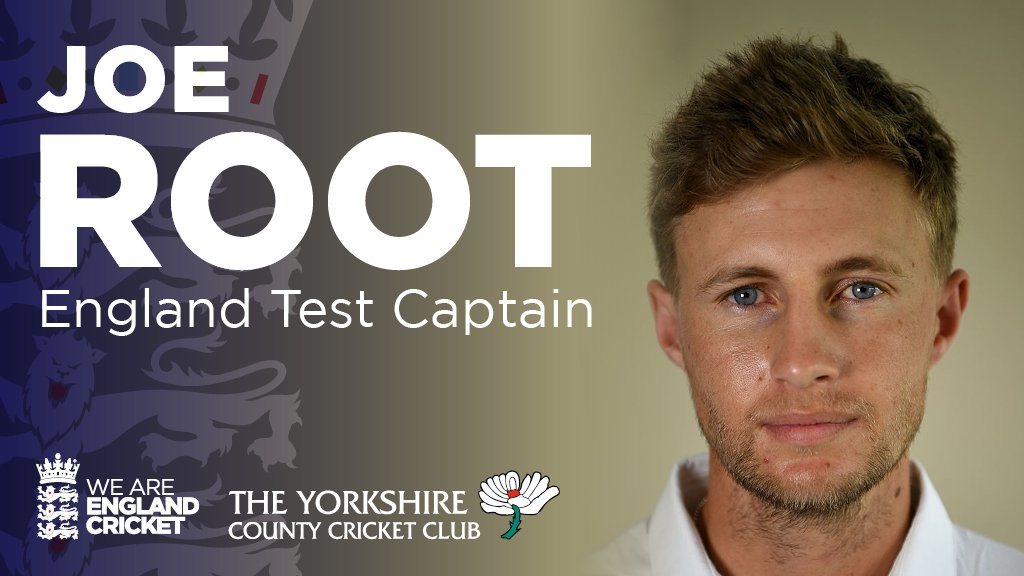 South Africa fans may claim that A.B de Villiers is the greatest whilst Australians will argue that Steve Smith should be first but any England fan will do their utmost to convince everyone that Root is a class above.
The Yorkshire man has been simply sublime in his last 10 appearances for England, notching six half-centuries – including impressive innings of 124 in the first Test match of the series against India back in November.
Many believe that Root's ability with the bat will give the entire squad a much-needed boost across the board – and it is hard to argue against that. He may be just 26 years old but Root has been at the crease for a long time considering his age and relative lack of experience compared to Cook.
If appointed, Joe Root, 26, would be England's youngest Test captain since 25-year-old Michael Atherton 23 years ago. Right choice? pic.twitter.com/GHfjmXUgEQ

— The Cricket Paper (@TheCricketPaper) January 9, 2017
So, who else could Bayliss have opted for? Well, Stuart Broad might just be England's next choice should Root be ruled out for a considerable period. The fast bowler has plenty of experience playing at the top level and his close partnership with the coaching staff could come prove useful in the coming years.
While Root has been named as captain, England's younger stars may look to Broad for advice – he is still one of the strongest personalities in the national setup. In addition, he remains a key component in all formats of the game…
With the ICC Champions Trophy approaching, Root must now turn his attention to building a rapport with some of England's fringe players. In years gone by, Cook did his best to appeal to those coming through the ranks but he could, by his own admission, have done more for the next generation.
Being 26 years old himself, Root may have a greater influence on his peers. England, currently 3/1 to win the Champions Trophy, will be looking to get off to a solid start under Root's leadership on home soil.
When it comes to one-day cricket, England are there or thereabouts with the best teams in the business but success in their home event would certainly boost Root's stock as a captain on the international scene.
While the likes of South Africa and Australia rank above England in the ODI rankings, the hosts will fancy their chances at home, especially if Root can carry his own form into the tournament. With Root at his best, England have the capacity to go out and shock the best teams on the planet.
Joe Root is a tremendous cricket player and he has all the skills to mature into a fantastic captain for the national side. Yes, he may be young but he is the best man for the job and England will prosper in all areas under his leadership. Bayliss has shown Root plenty of faith by giving him the captaincy and now it is time for the Yorkshire to pay his coach and the country back.